Most common financial divorce myths busted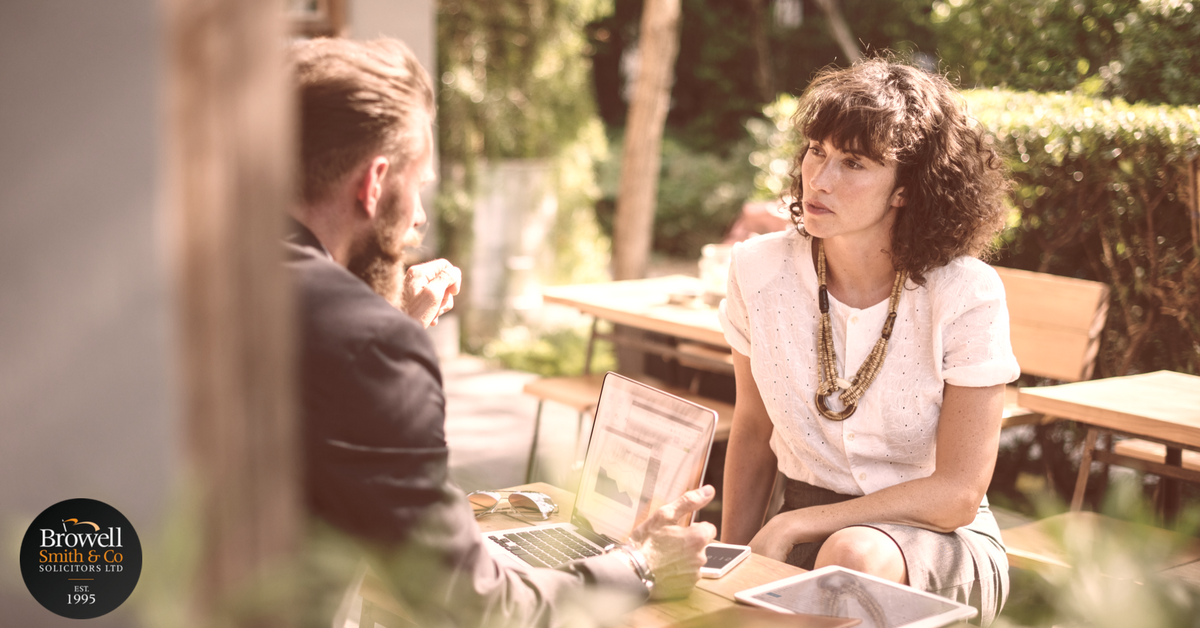 It's estimated that around 42 per cent of marriages in the UK end in divorce and the latest available stats, for 2016, also showed an increase year-on-year – 106,959 opposite-sex marriages ended in 2016, which was an increase in 5.8 per cent from 2015.
Despite divorces being such a common phenomenon, they are still one of the more misunderstood areas of law.
In this, the first of two special divorce blogs, Browell Smith & Co Solicitors' divorce and family law specialists are looking at some of the most common misunderstandings around divorce, starting with the finances.
The financial aspects of a divorce are almost always the most fiercely contested, so it's important to know where you stand and what to look out for:
"Getting a divorce costs a fortune"
This is not necessarily the case. When people think about the cost of a divorce, they are frequently talking about the overall size of the settlement. The actual costs involved – for court fees, solicitors, etc – are typically less than people expect.
It is often the case, with good legal advice, that the parties can agree the costs in advance of any petition being filed with the Court. Often meaning even the most hotly-contested, fractious divorce can cost less than an average wedding.
"It's not worth exchanging financial disclosure"
The parties in a divorce have a duty to give a full and frank disclosure
Even if you don't feel that there are many, or even any, assets to take into consideration, it is essential to look at all financial aspects of a marriage in order for a fair outcome to be achieved.
"Pensions aren't worth taking into consideration"
Do not overlook pension pots! Pensions are usually accumulated in the 'background' – and their size is often underestimated. All pensions should be taken into account as part of a divorce settlement.
Of course, people typically don't have access to their pension funds until later in life, so there are mechanics that allow pensions to be taken into account years before they are actually accessible.
"Everything gets split 50/50"
It's a commonly-held myth that everything is split 50/50 – this is in fact the starting point. Lots of factors are taken into account as part of the divorce process and these will be ironed out as negotiations progress.
The difference between equality and equity is important to note here – equality is based on an even split, and would give the same to both parties regardless of other factors, and regardless of what resources they have, etc. Equity, however, aims to take a fair approach to dividing wealth and property so as to ensure one party is not placed at a disadvantage.
"Unreasonable behaviour or adultery affects financial settlement"
The fact relied upon within the divorce is rarely taken into account when it comes to dividing up assets. As badly as a partner may have behaved, the financial aspects are calculated separately.
"Financial ties end on decree absolute"
Decree Absolute is the legal document that ends a marriage – but it does not end financial ties. A final financial order is required to set all financial arrangements in stone.
There is a famous case – Wyatt v Vince – in which a couple divorced without any assets, but did not dismiss the financial claims arising out of the marriage by way of a financial order. Dale Vince went on to make a lot of money (he ran a green energy business) and his ex-wife, Kathleen Wyatt, successfully claimed settlement of £300,000, 20 years after they were divorced. Mr Vince was also ordered to pay in the region of £325,000 in legal costs.
At Browell Smith & Co we have been handling divorce cases and reaching fair and reasonable financial settlements for our clients for over 20 years now. We know that no two families are the same and, as such, appreciate the need for the personal touch in all cases.
Contact our expert team today to arrange a no-obligation chat about divorce at any of our offices, in Newcastle, Cramlington, Ashington and Sunderland, or alternatively by 0800 107 3000,, to discuss your particular requirements.
Part two of this blog tackles some of the other more general myths that surround divorce in the UK.
Part 2: Ten Divorce Myths, busted Family law services
Back to News