Parents could be punished – and even lose their children – for 'parental alienation'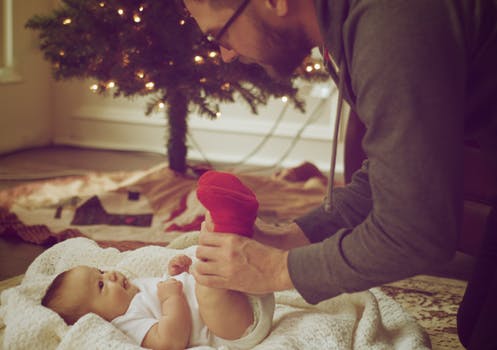 Christmas is an especially difficult time of year for families that are going through a separation – and it can be made harder still if parents attempt to turn their children against the other parent.
Now, parents have been warned about the long-term damage that could be done to both their children and themselves if they attempt to use their children to 'score points' against the other parent.
It has been branded 'parental alienation' and there are new measures in place to attempt to prevent it from taking place.
Preventing parental alienation
The Children and Family Court Advisory and Support Service (Cafcass) is trialling a new scheme that it hopes will stop one or both parents from trying to 'poison' their children's relationship with the other.
The new approach will initially give parents the chance to change their behaviour with the help of intense therapy. Alienating parents who do not respond might not be allowed to have their children live with them.
At Browell Smith & Co Solicitors, we handle numerous cases of separation and divorce each year and they are always very challenging, emotional experiences for everybody involved. However, in our experience, they are even more difficult and testing when attempted 'parental alienation' happens – and sadly we are noticing it happen more and more.
The aim of alienation is clear: when the relationship between the parents has completely broken down, they will use varying degrees of manipulation to keep the children onside.
It is not fair on the children and can damage long-term relationships between everyone involved – especially if the Cafcass trial is rolled out further. Parental alienation is actually a crime in some parts of the world – including Mexico and Brazil – so there's every reason to believe it could become considered a more serious issue here.
There is evidence to suggest that people affected by separation as children can still bear the mental scars several decades later. Likewise, the effects that an acrimonious and stressful Christmas can have on children can last for years.
Dealing with separation at Christmas
At this time of year, as Christmas approaches, disagreements over the arrangements for children to spend time with each parent can cause many difficulties that are typical after separation.
Everyone wants to spend time with their children at this time of year, but it is vital to make sure that you put the needs of your children first. At Browell Smith & Co, we work very closely with clients involved in separation and divorce cases to ensure the best, outcome for everyone involved. We understand this has the best and least damaging effect in the long-term.
Click here for assistance on how to talk to your children about divorce and separation.
Back to News