The so-called 'death tax': what you need to know about the new probate fees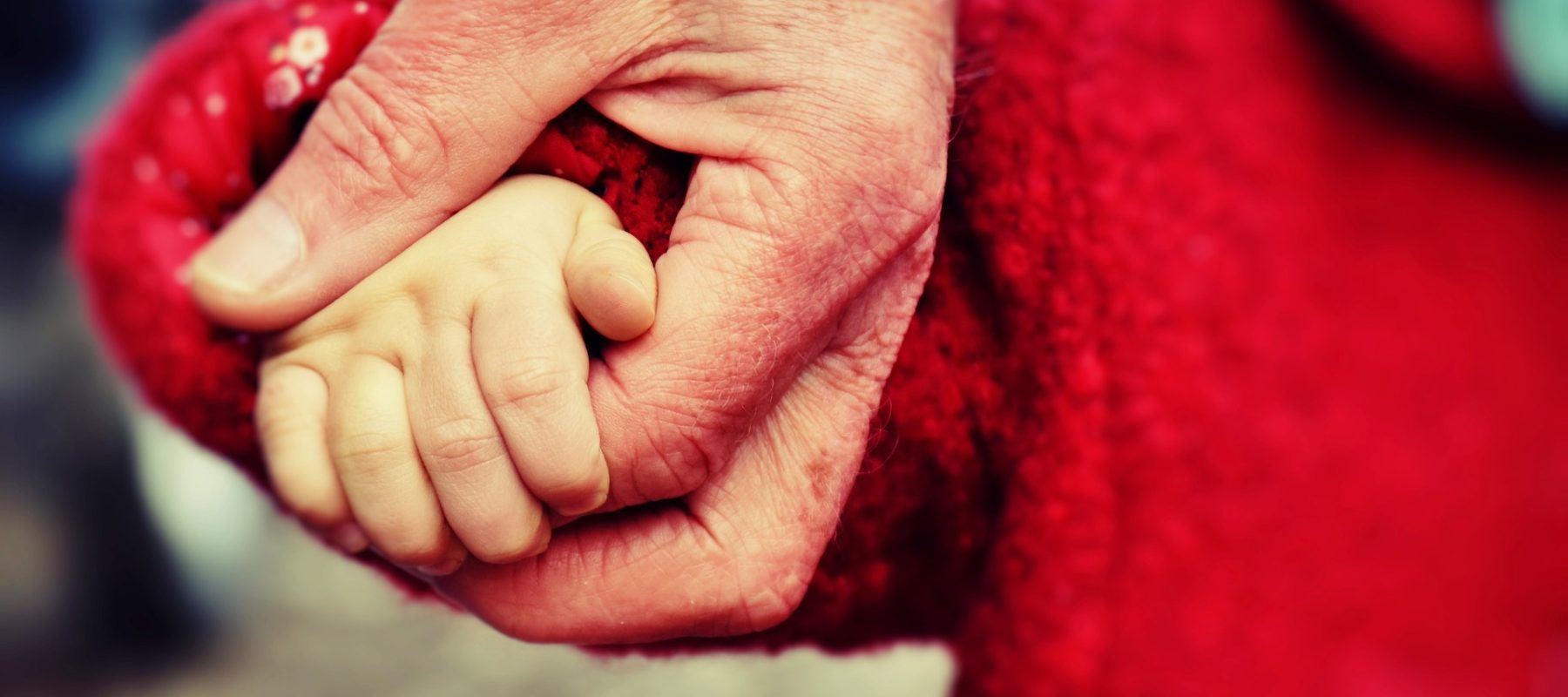 The Government has unveiled plans to increase the amount that bereaved families have to pay to settle the estates of deceased relatives – with some unhappy at the way they have been introduced.
The plans aren't totally new – they were almost introduced before the 2017 General Election but looked set to be very unpopular with voters so were scrapped.
The plans are now back on the table, and there is a sense that the reforms have been 'snuck in' via the back door. They were not included in the recent 2018 Autumn Budget, but instead are being introduced via 'secondary legislation.'
What do the new probate fees mean?
As it stands, people using a solicitor pay a flat court fee of £155 for a court order that gives executors the legal authority to administer the assets in an estate. The fee is £215 if they are making the application without a solicitor.
Note that these are not your solicitor's fees – this is simply a tax that is added on as part of the process, similar to Stamp Duty when buying properties of a certain value.
Under the new plans, there will be a sliding scale of fees that reflects the size of the estate, from £200 up to £6,000. This means the largest estates – and any that involve a house or home being passed on – will be subjected to increased court fees.
In reality, the fees will not have a huge impact on most estates in the North East, as you can see from this table: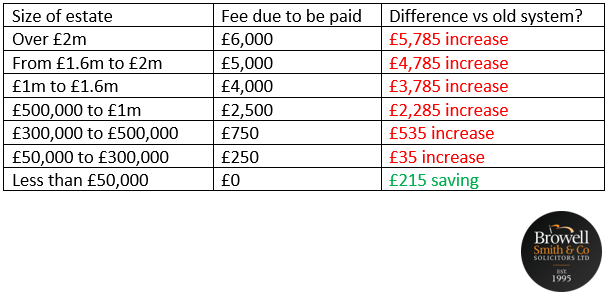 What is it for?
The Government says the fees will contribute towards maintaining a modern and effective court system.
In a statement, Parliamentary Under Secretary of State for Justice Lucy Frazer QC MP said: "The Fees are an essential element of funding an effective, modern courts and tribunals service, thereby ensuring and protecting access to justice."
Is there any good news?
There is some good news: fees will not need to be paid at all on estates that are worth less than £50,000. This has been increased from £5,000. The Government claims 25,000 estates would not pay anything at all while 80% of estates would pay no more than £750.
But it will still be bad news for any families that are expecting to inherit property as part of an estate. If you're unsure about what any of this means, or wondering whether an estate you are looking to administer will be charged the new fees, you can speak to us any time.
You can read more about our range of will, probate or estate administration here.
Contact our expert team today to arrange an appointment in Newcastle, Cramlington, Ashington and Sunderland, or alternatively by calling 0800 107 3000, to discuss your particular requirements.
Back to News