Asbestos in the North East: a deadly legacy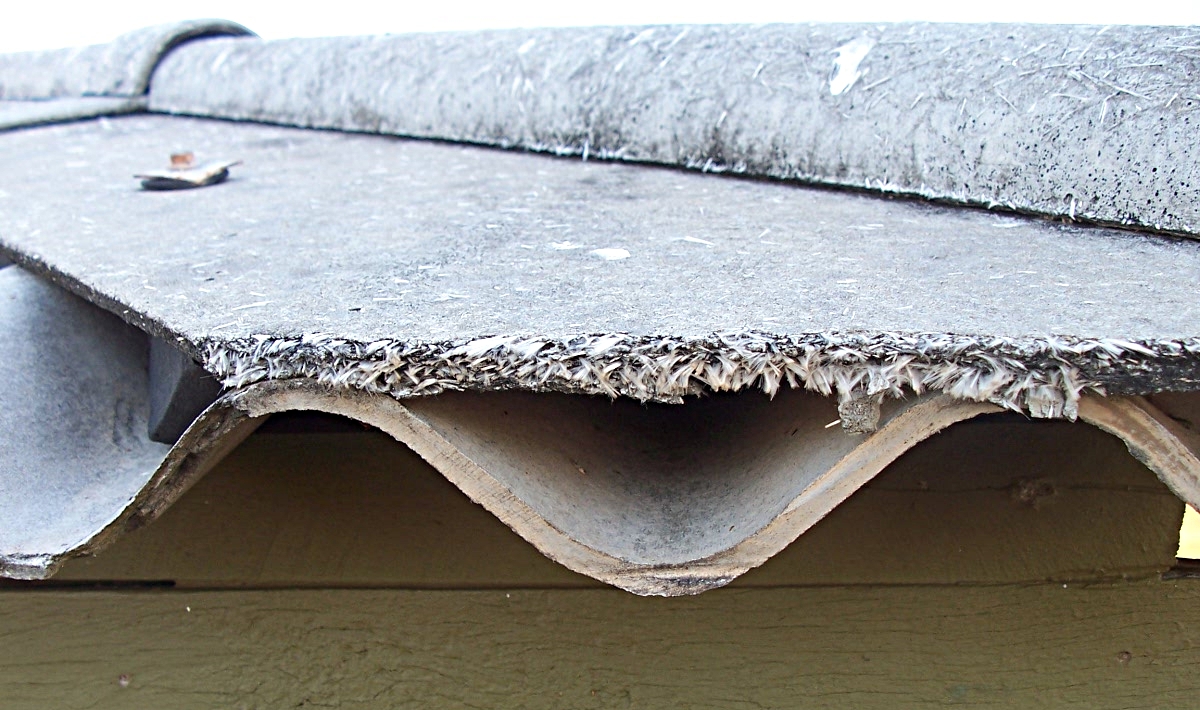 Photo courtesy of Bill Bradley: https://en.wikipedia.org/wiki/User:Billbeee
The use of asbestos has had a deadlier effect on the North East of England than any other part of the UK.
Its common use in shipyards in the region, for example as a lagging material around pipe work, meant countless thousands of workers were exposed to asbestos over the decades.
The death rate remains higher here than in any other region – the latest figures reveal the death rate (measured in deaths per million people) to be at 102.2 for men and 21 for women, against a national average of 70.4 and 13.6 respectively.
And because of the way asbestos-related diseases develop, symptoms often don't appear until decades after the fatal exposure took place – it means the death toll could yet increase over the next five years.
The death rate amongst women is something that has been an increasing concern over the past decade. Historically, this was often caused by third-party exposure, often when wives of shipyard workers would be laundering their husbands' overalls.
Now, however, we are seeing more and more women who have been exposed whilst at work in buildings that contain asbestos – such as teachers exposed in schools, for example.
It is this change in what represents a 'typical' asbestos victim that has been especially shocking over the past decade.
Asbestos used as fake snow
Asbestos fibres are well-known for resembling snow: we have heard reports of shipyard workers in the North East being surrounded by so much asbestos that, without realising the dangers, would make it into balls and have 'snowball' fights with it.
In fact, asbestos was used as a snow substitute on film sets – manufacturers used to rebrand it under names including "Pure White", "White Magic" and "Snow Drift".
It was used in the classic Christmas film Holiday Inn, as well as in this famous scene from The Wizard of Oz ("Unusual weather we're having, ain't it?" the Lion asks…):
This underlines the relaxed attitude to asbestos. Holiday Inn was released in the early 1940s, before its dangers were widely accepted – but doctors in Germany were already convinced of its deadliness.
By the time most people working in shipyards had been exposed, asbestos was known to be an incredibly dangerous substance.
Mesothelioma
Mesothelioma is one of the best-known diseases that can develop after exposure to asbestos. It can be caused by a single fibre of asbestos so, while prolonged exposure can increase the chances of developing the condition, it can also take just a single exposure.
Mesothelioma is incurable and usually fast-acting. Once diagnosed, people are usually given a life expectancy of no more than two years, though it is often much shorter. It is also painful and causes a great deal of discomfort.
Medical treatment usually focuses on making the patient feel as comfortable as possible and can include draining fluid from lungs.
Browells and asbestos-related diseases
At Browell Smith & Co, we have decades' worth of experience of dealing with families who have been torn apart by the effects of asbestos. When you instruct us, you can rest assured that your case is being handled by the best in the business.
We have extensive experience in handling these complex cases after working for many years on behalf of union members, asbestos support groups and the general public.
If you are suffering from a diagnosed asbestos-related condition, and you believe you were exposed while you at work, then we urge you to speak to us as quickly as possible.
If you have not yet been diagnosed, but suspect you may be suffering from a condition caused by asbestos exposure, then you must seek medical advice immediately.
Back to News