Twenty years since asbestos was banned – why are people still dying?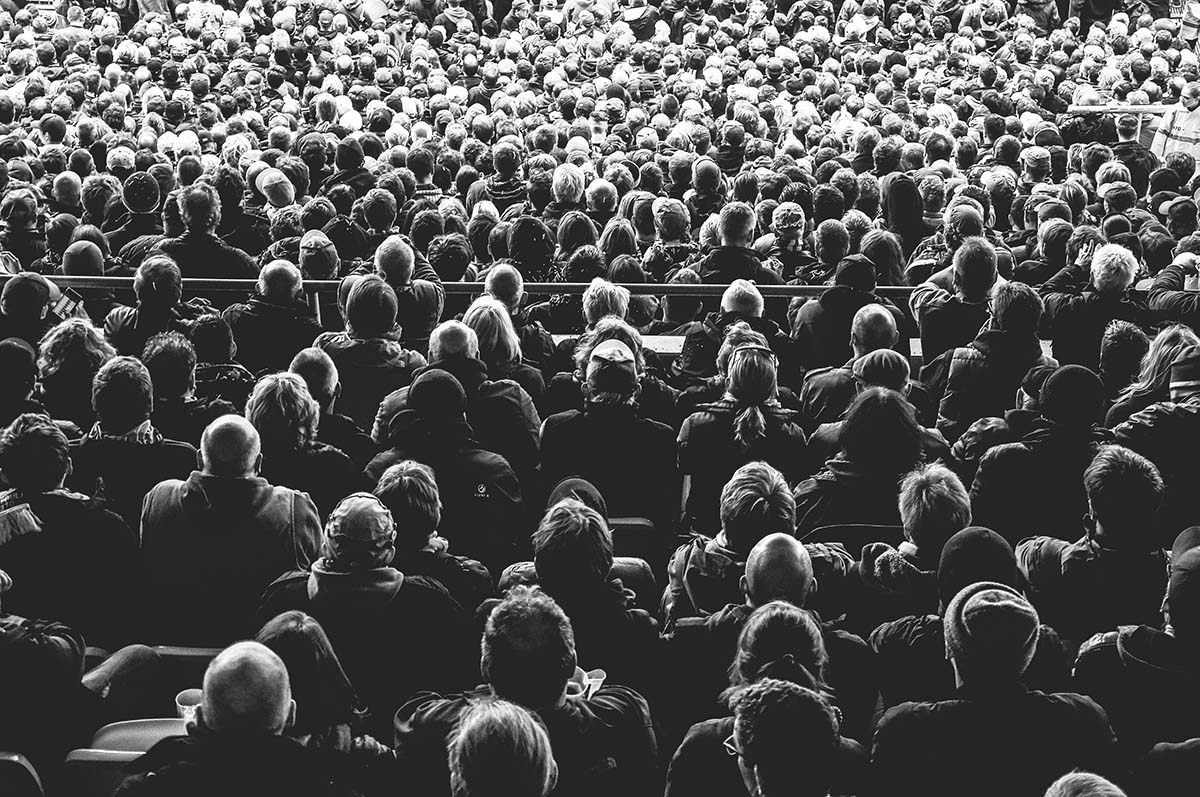 It is now 20 years since asbestos was banned for use in the UK – but since 1999, have we made enough progress in tackling the issues caused by asbestos? Here, industrial illness experts from Browell Smith & Co explain why more still needs to be done to raise awareness of the issues asbestos can still cause, and why it remains as important as ever to apply legal pressure to companies who fail to manage asbestos safely and legally.
New report shows record-high asbestos deaths
Despite the substance being banned for 20 years, people are still dying in record numbers from asbestos exposure: a new report from the Institute of Occupational Safety and Health (IoSH) reveals that as many as 5,000 people are still being killed in the UK each year as a result of asbestos exposure.
IoSH published the figures as part of its No Time To Lose campaign, which is aiming to beat all forms of occupational cancer, including cancers caused by asbestos and other substances such as silica dust, diesel fumes, mineral oils and other carcinogens.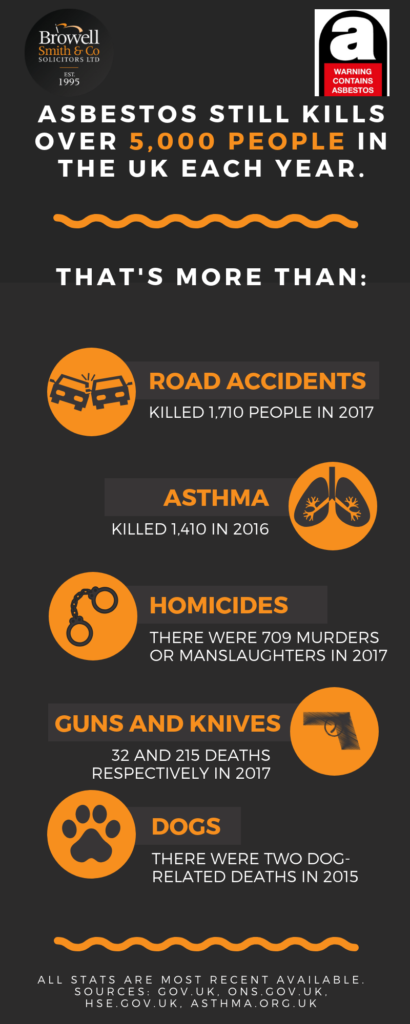 Why is asbestos still a problem?
For two reasons. Firstly, asbestos-related diseases (ARDs) can take decades to develop after initial exposure, so many thousands of people who were exposed before the substance was banned in the UK could still develop an ARD.
Secondly, the widespread use of asbestos means it is still present in a huge number of buildings across the UK. It is relatively safe while it is in good condition, but becomes dangerous if it is broken or disturbed.
Where can asbestos still be found?
IoSH claims that asbestos can still be found in 500,000 buildings across the UK. As we have discussed before, it is a particular issue in school and hospital buildings, in particular putting teachers and nurses at risk, but also, potentially, children.
In fact, there is a good chance of finding asbestos if you work in or use a building that was built before the turn of the Millennium.
Why was asbestos so widely used?
Asbestos was popular for a number of reasons. It was cheap, versatile, heat and fire resistant, it had soundproofing qualities, and it was very strong.
Although it was suspected to be dangerous as long ago as the 1930s, it took until 1999 for it to be banned completely in the UK.
Is everyone on board?
Sadly, not everyone treats asbestos with the respect and caution that they should do. Companies and organisations are still putting lives at risk by their failing to manage asbestos in a legal and safe way.
The Health and Safety Executive quite rightly continues to take legal action against companies that fail to do this – since January 2018, 135 companies have been told to stop work, and a further 130 have been told to improve, because of asbestos management failures.
Why is it important to make a legal claim for asbestos-related disease?
Because so many companies continue to fail in their duty of care by carrying out correct and safe management of any asbestos that they find, it falls to organisations such as IoSH, the HSE, and industrial illness lawyers to maintain pressure on them.
People who have developed ARDs as a result of asbestos exposure while at work – or if they have been exposed as a result of any activity that a company or council was undergoing (see our blog about secondary exposure here) – have a fundamental legal right to compensation for their illness.
While there are many difficult aspects to making a legal claim, we urge people not to be deterred. With Browell Smith & Co in your corner, you can rest assured we will fight for you every step of the way, while treating your case with the compassion and confidence you deserve.
You can find out more about Browell Smith & Co's history of dealing with asbestos-related claims via this link.
Learn about making an asbestos claim
Back to News