Cauda Equina Syndrome: what is it and what you need to know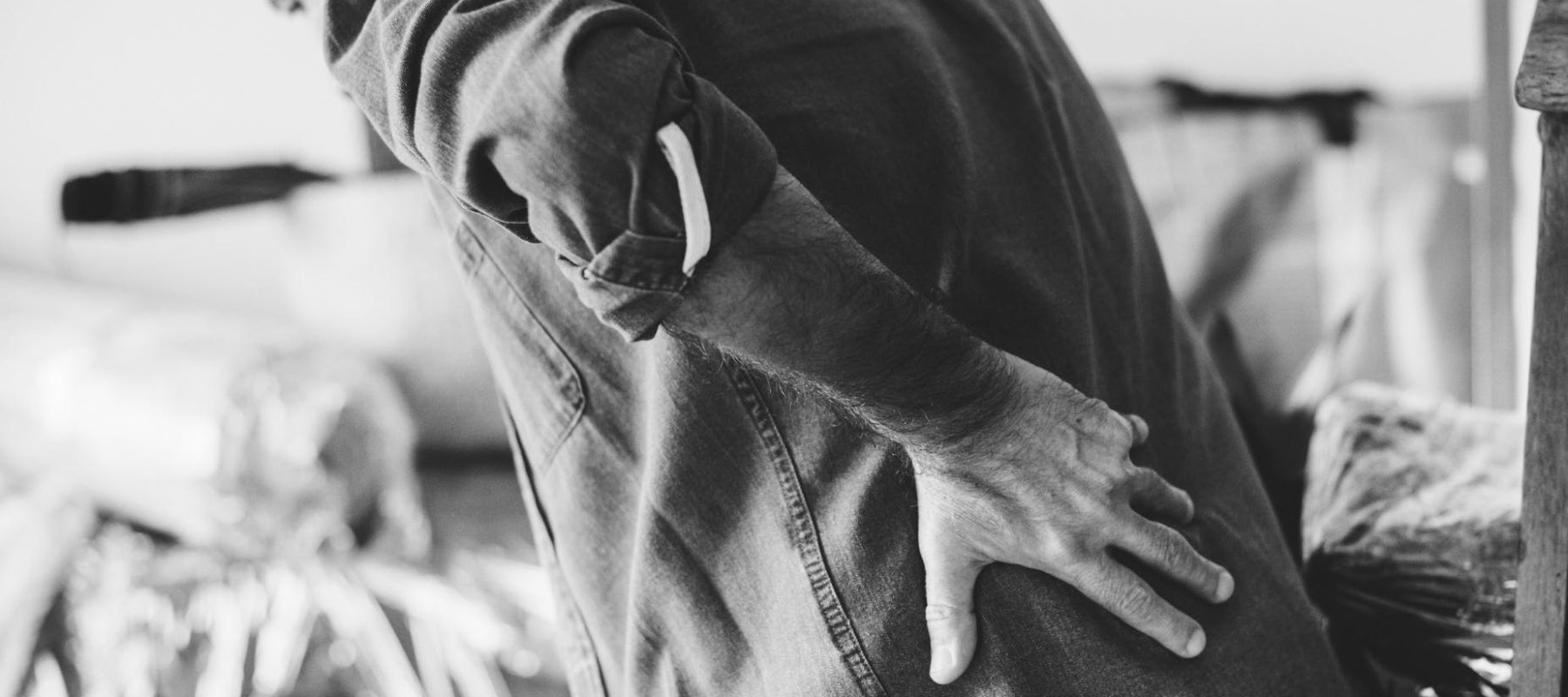 Cauda Equina Syndrome is a medical condition that causes severe pain in the lower back and is very serious. It is not widely known about, but if it is not treated quickly and effectively, it can lead to paralysis of the legs, long-term pain, as well as loss of bowel or bladder functions.
Cauda Equine Syndrome mainly affects people aged between 31 and 50. It is estimated that one in five patients who have the condition go on to suffer serious long-term symptoms1.
In this blog, we look at what causes Cauda Equina Syndrome, what the symptoms are and what the long-term effects can be if it is not treated properly.
What causes Cauda Equina Syndrome?
The syndrome occurs when nerves below the end of the spinal cord, known as the cauda equina (Latin for "horse's tail"), are damaged as a consequence of a number of factors, not exclusively but most usually:
Disc herniation
Spinal stenosis
Cancer
Traumatic injury
Epidural abscess
Epidural haematoma
The nerves from this part of the spine, the bottom third of the spine from T12/L1 vertebrae to the coccyx, are essential for sending messages to and from your legs, feet and pelvic area, including your pelvic organs.
What are the symptoms of Cauda Equina Syndrome?
The onset of symptoms of CES may be rapid or gradual, and can include:
Severe pain in the lower back
Sciatic pain radiating down one or both legs
Numbness around the anus
Loss of bowel and/or bladder control
Paralysis of the leg or loss of function
Motor weakness and sensory deficit in the extremities of the lower limbs
Reduction/absence of reflexes in lower extremities
If you are suffering any of these, you should seek medical attention straight away.
What are the long-term effects of Cauda Equina Syndrome?
Unfortunately, if not treated early, the symptoms in a number of patients, may become permanent. Even with treatment a small percentage will not recover function fully or at all. Occasionally the consequences of not seeking treatment or diagnosis being missed or delayed can result in permanent Bowel or Bladder problems and/or sexual dysfunction.
If you suffer from any of these symptoms then consult your GP. If severe, especially if displaying more than one of those symptoms, you should consider attending your local Accident and Emergency Department as time is, in the case of CES, of the essence.
Patients must be treated quickly to avoid symptoms displayed becoming permanent.
Cases of suspected are usually identified by the non-invasive use of MRI or CT Scan. Treatment is usually surgical, by way of laminectomy or lumbar decompression surgery2.
If you believe that you have had Cauda Equina Syndrome and it was either not diagnosed properly or incorrectly treated, then you can read more about making a claim on our dedicated Cauda Equina Syndrome page.
Our team of personal injury and medical negligence specialist solicitors will be able to tell you if you have the basis of a successful claim. All enquiries are made in complete confidence and will be treated with the sensitivity you deserve.
More information on CES is available from the NHS via this link (opens a PDF file).
"Assessment and management of cauda equina syndrome." https://www.sciencedirect.com/science/article/pii/S246878121830211X#bib11
"Lumbar Decompression Surgery." https://www.nhs.uk/conditions/lumbar-decompression-surgery/why-its-done/
Learn more about Cauda Equina Syndrome
Back to News