Browell Smith & Co's personal injury lawyers recognised by Legal 500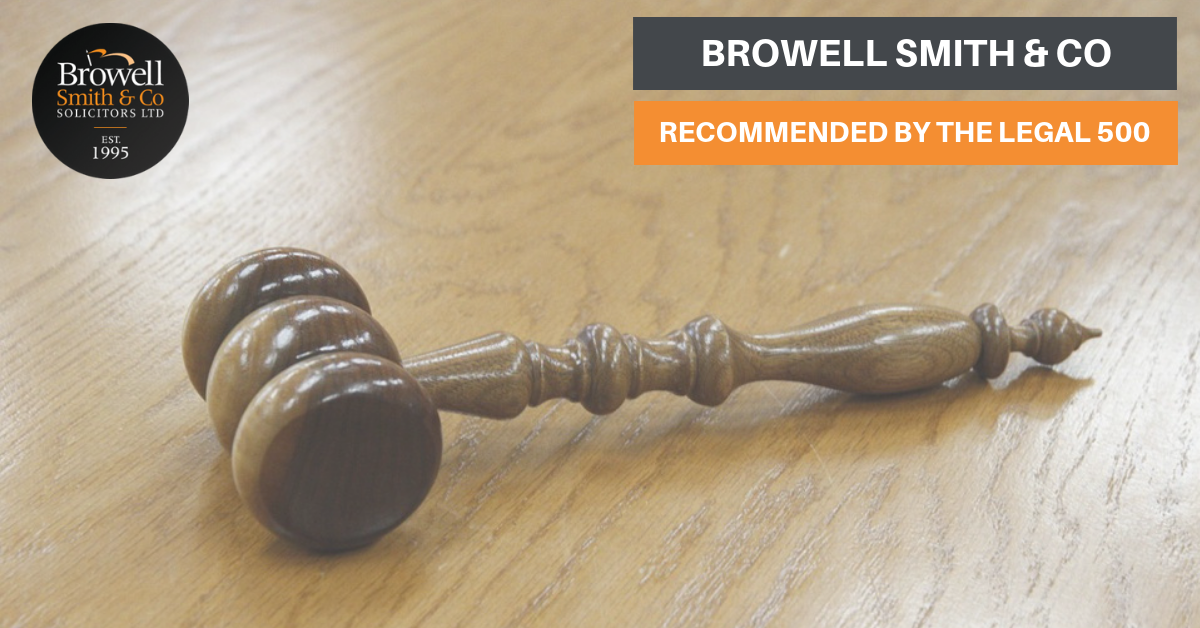 Browell Smith & Co's personal injury lawyers have been recognised by the Legal 500, a leading law industry publication that picks out the best law firms and legal professionals from across the UK.
Our firm was named as one of the leading personal injury law firms in the north, thanks to our reputation for helping personal injury victims to secure justice and get their lives back on track.
We are delighted to have featured again – it is an honour to have featured in the Legal 500 for so many years now.
What is the Legal 500?
The Legal 500 is now an international operation. It lists and ranks the best law firms through careful analysis, based on submissions from firms and thousands of interviews, conducted by experienced researchers.
It ranks law firms and also lists leading individuals by location and practice area to allow clients to make informed decisions about who they choose to represent them. Every firm ranked – and individual mentioned – in the UK Legal 500 UK Solicitors guide is 'recommended'.
What did the Legal 500 say about Browell Smith & Co?
Writing about Browell Smith & Co as a firm, the Legal 500 reported that:
"Browell Smith & Co Solicitors Ltd is 'a very strong local firm with a solid reputation' in handling personal injury cases such as employers' and public liability claims alongside holiday and travel matters."
It also highlighted some of our key individuals working in our personal injury department, including Dawn Bagley, Philip Browell and Kathryn Shingles:
"Associate Dawn Bagley, who jointly heads the team with managing partner Philip Browell, acted for a client in a claim for personal injury involving an accident at work when the claimant fell the height of approximately 10ft while moving equipment, causing injuries to the skull, neck, back, sternum and collar bone. Solicitor Kathryn Shingles is also recommended."
Browell Smith & Co Solicitors is one of the UK's leading personal injury law specialists. We are based in the North East but thanks to our national reputation we represent clients across the UK.
Our legal experts have a wealth of experience in handling personal injury cases and we are renowned as one of the best in this field. You can trust us to ensure that you not only recover the compensation to which you're entitled, but that you have access to the appropriate care and the support you and your family need to get back on track.
You can read more about our range of personal injury services here.
Contact our expert team today to arrange an appointment in Newcastle, Cramlington, Ashington and Sunderland, or alternatively by calling 0800 107 3000, to discuss your particular requirements.
Back to News