Former ICI workers asked to help Teesside asbestos victim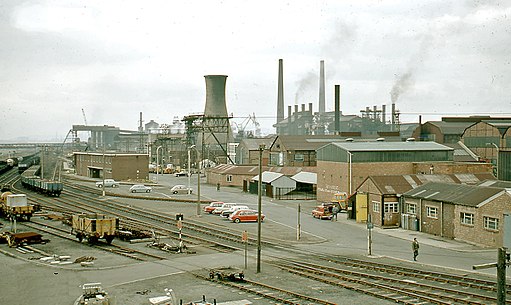 A Teesside man who unwittingly used steam pipes lagged with deadly asbestos to warm his lunch whilst at work in the 1950s has appealed to his former colleagues for help after developing Mesothelioma.
The gentleman, 80, from Stockton on Tees, was diagnosed with Mesothelioma, which is believed to have been caused by exposure to asbestos whilst working for ICI – now Akzo Nobel – at the now-closed Billingham plant in the 1950s.
Now former ICI workers have been asked to come forward to help him bring a legal claim against his former employer.
He left school at the age of 15 in 1952 and went straight to work at ICI (pictured left in 1970) as a messenger boy. His job involved cycling around the premises on a pushbike, delivering letters across the plant.
Although he never handled asbestos directly, he would frequently cycle through large sheds that contained asbestos lagging. He and his fellow messenger boys also used to warm their lunch, such as tins of beans, using steam pipes that were lagged with asbestos.
He has turned to industrial illness specialists at Browell Smith & Co Solicitors for help with a claim for compensation – but needs former colleagues to confirm that asbestos exposure took place in those working areas at that time.
Asbestos compensation claim
Adam Burton, industrial disease specialist at Browell Smith & Co said anybody who worked at ICI at the time may be able to help, even if they cannot remember working with the client directly.
"We are trying to build a complete picture of working conditions at ICI in the 1950s and are hoping for former workers to get in touch," he added.
"Our client worked in several areas of the Billingham plant around 1952/3, and we are keen to hear from anybody who may have worked there at the same time.
"It seems asbestos exposure was widespread at ICI at the time, but we need confirmation from a third party. Our client says it was widely used in many of the areas in which he was cycling and working – laggers would work overhead, and asbestos fibres would fall to the ground around him.
"At no point were these young men told of the dangers of asbestos or given appropriate safety equipment."
Mesothelioma diagnosis
Adam said the diagnosis also came as a surprise: "Our client was diagnosed with Mesothelioma more than 60 years after the initial exposure took place. Asbestos diseases can take a long time to develop after initial exposure, but this is an especially long time.
"He is aware that the disease cannot be cured, but we are hoping a successful legal claim will be able to offer a small amount of comfort."
If you worked at ICI, or know someone who may be able to help, then you can contact the industrial illness team at Browell Smith & Co on 0191 691 3416 or request a callback via our contact page.
Back to News